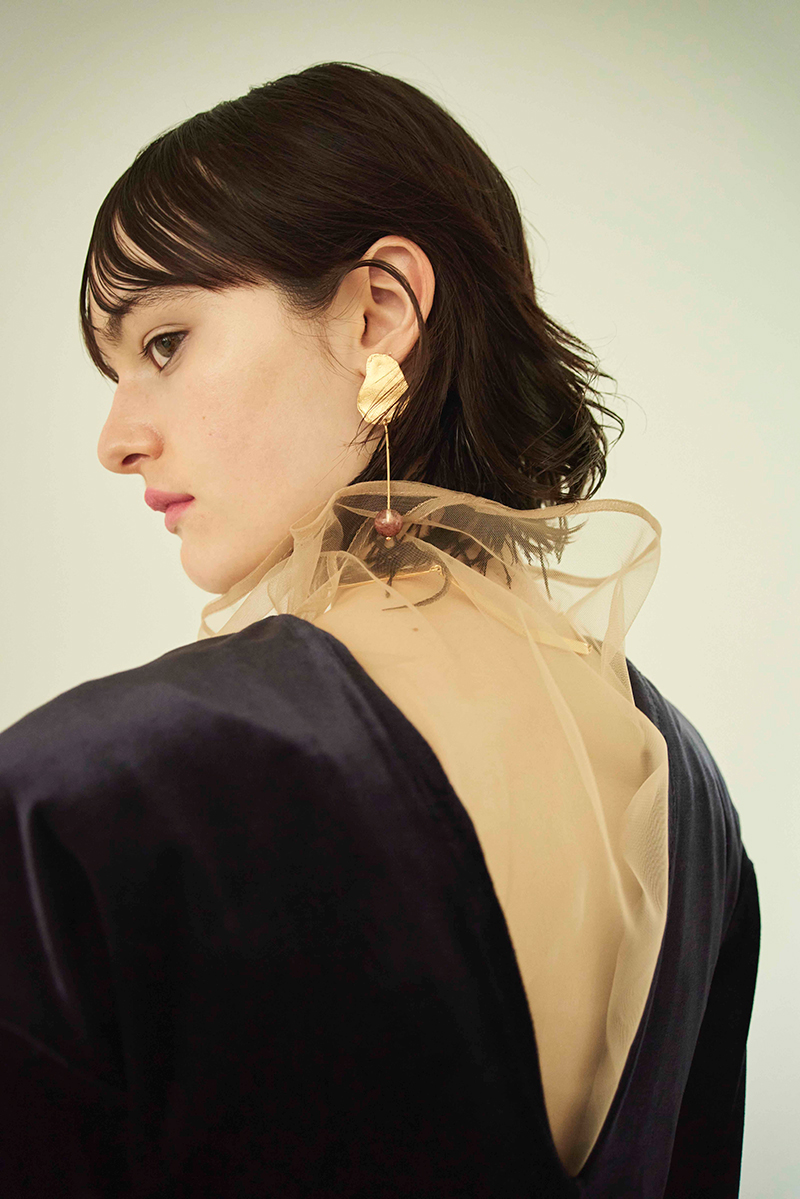 MARGE is the margin that allows self-expression.
A collection that allows you to dress up your every day with a touch of color.
MARGEとは、自身を表現する余白を意味する。
何気ない日常に彩りを添えてくれる「着飾る」ためのコレクションを展開。
"monozukuri", the Japanese term for creating, begins with the selection of materials based on the design. While we choose the most appropriate textiles both natural and synthetic, each piece is made with attention and consideration to detail, including the effects on the environment. We take advantage of our experience with couture in our selection of materials as well as our relationship with the masters who craft our accessories.
モノづくりは、デザイン画に基づいた素材選びからスタートします。テキスタイルは天然素材に限定せずに、合成繊維からもその商品の着地点に最善であればそれを選択します。ただ、今の時代に合わせ、環境に配慮した素材選びや適切な供給量をふまえ、1点1点丁寧に作り上げていきます。その過程において、クチュールで培った素材使いを特徴とし、アクセサリーに関しても独特の輪郭を持つそれは、ファインジュエリーを扱う名工にも選ばれた熟練の職人の手で生み出されます。
"Consumption" is a key issue in the current state of the world, and we limit our production so that each item can be crafted with care, enhancing the value of the product for both the craftsman and our customers. We hope to expand our range of expression by being smart and choosing materials that have value for the future such as regenerated fibers and renewable sources. We want to do our share toward a circular economy.
何より、今の時代において「消費する」と言うことを考えていく必要があります。丁寧な物づくりに対してその価値を感じ取っていただけるよう、作り手、着る人が共にその1点を大切に扱うために、少量での生産を行っております。そして、素材選びに対しても再生繊維、再生可能資源など、未来に繋がるものをセレクトし表現の幅を広げていきたいと考えております。循環型ファッションの実現に向けての取り組みを行なっていきます。